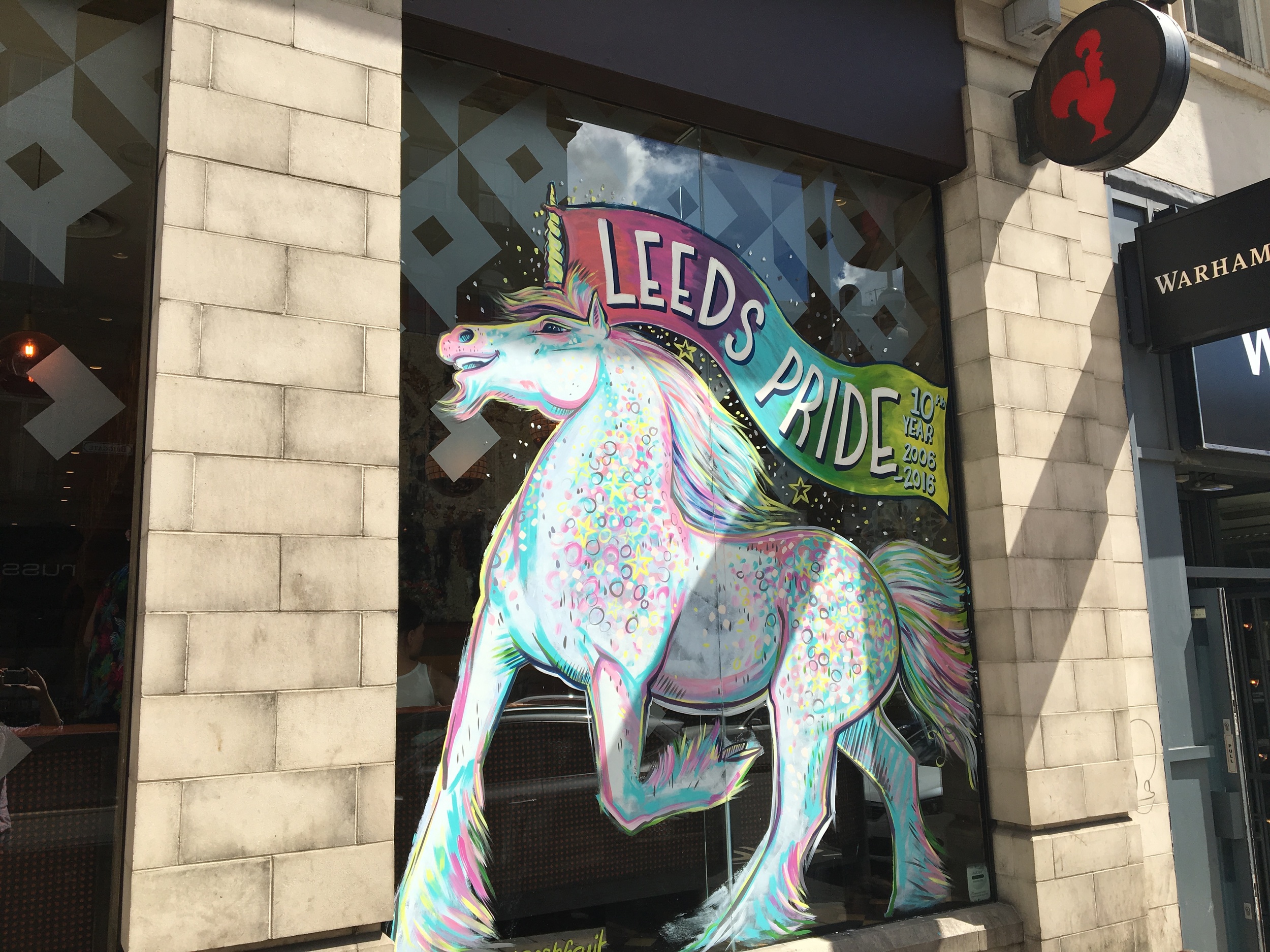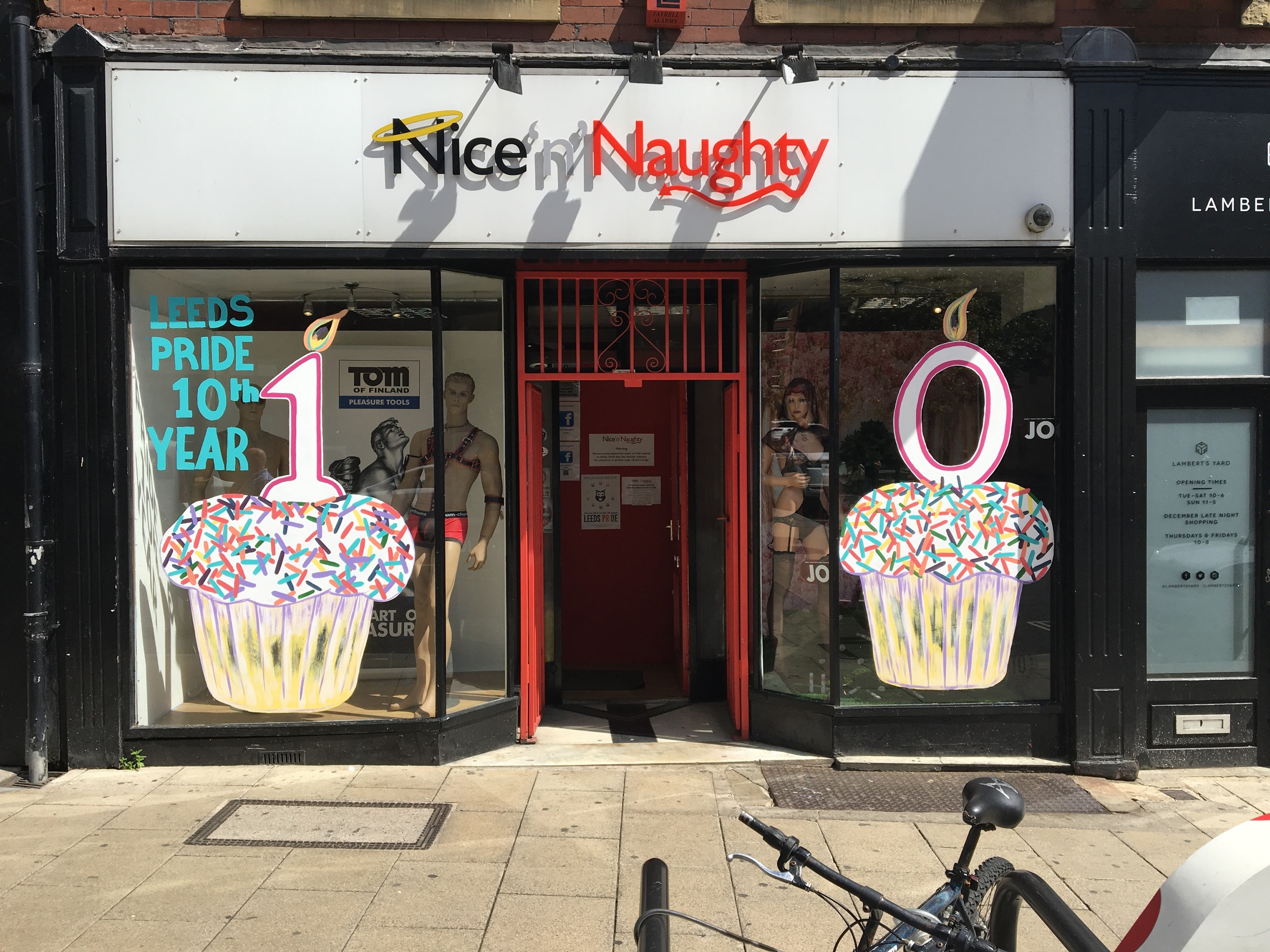 Fabulous LGBT Pride themed murals are popping up once again on the windows of venues and business' in the Leeds LGBT Scene on Lower Briggate.
You may remember that in the past the Leeds LGBT Scene has come alive with colourful window paintings both back in 2012 as Leeds LGBT Pride celebrated the London Olympics and again in 2014 in Solidarity with the Russian LGBT community who were being persecuted by new Russian laws.
PoshFruits is the brains and artistic talent behind all these murals and is in charge of making sure these new paintings reflect the celebration of Leeds LGBT Pride Tenth Anniversary which will take place on Saturday 6th and Sunday 7th August in the city.
Thomas Wales who is working with the Leeds LGBT Pride team this year commented: "It's fitting that in the tenth year of Pride in Leeds City Centre that our venues on the Leeds LGBT Scene are coming alive with colour from the very talented PoshFruits. It's important that people are aware that even though equality rights are much better then ten years ago, people are still persecuted simply because of who they love and because of their gender identity. These windows are a statement and a celebration of love to and from the Leeds LGBT Community in the landmark year."
Why not visit the Leeds LGBT Scene for yourselves and see the window displays.
Leeds LGBT Pride is a FREE admission City Centre with the main event taking place on Sunday 7th August 2016 and fringe events taking place across the city during and in the build up to the Pride weekend.